Delivery solutions
that meet your needs
SAME-DAY delivery
Within a few hours
Your customer orders something today, the courier collects it and delivers the same day before 5 pm
next-day delivery
Within a few days
Your customer orders something today, the courier collects the package today and delivers it the next day
REturn delivery
Within a few days
When your client wishes to return their order, a courier picks it up the same day and delivers it back to you
the next day
real-time
tracking keeps
your
customers

in the loop
We'll send them SMS and email reminders.
That way they will be ready
when the courier arrives

AI-based routing
drives down
your
costs
Every courier delivers as many
packages per hour as possible
which
means you don't necessarily
pay for
the full journey
Route planning software lets us
combine orders on the go so you
automatically split costs with other
clients
Stay on top of your deliveries
Real-Time
dashboard
Monitor all your active orders and
check
the courier's location whenever you want to
Direct
support line
Feel free to contact our experts any time. Just text them a question or a problem and they will respond shortly
Build Yango Delivery easily
into your system
API integration
The most agile integration option for those who need to manage orders from their own platform and develop custom delivery scenarios
Module integration
Ready-made solutions with no development needed are available for Shopify and WooCommerce
Taking care
of business
of all
shapes
and sizes
E-commerce
FMCG
retail
documents
Gardening
Samples
Your area
Contact us, and we'll develop a solution suitable for you
Let's get
started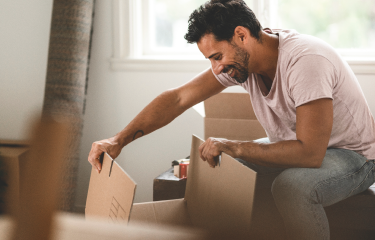 FAQ
Complete and submit the application form, and one of our managers will contact you.
Are there any delivery restrictions?
We deliver packages within a 50cm x 50cm x 50cm size dimension and max weight for a single order of 20 kg.
How do I get delivery reports?
You'll have access to a dashboard with information about each order and the location of couriers.
What if a customer wants to return something?
You can also order this service! If the item does not suit the client, the courier will pick it up and return it to your warehouse. If the client asks to replace something, the courier will take it and bring the new item to replace it.
What are the integration options?
You can integrate our service in the system you use (no development required) or in your API (send orders, cancel delivery, monitor statuses).
What are your order cutoff times?
One cut-off at 10:00.
Do you have a support team?
Yes, we're available for help from 9:00 to 21:00 via WhatsApp. It's fast and convenient!